TWO DAY TRAINING SESSION ON BRAND MANAGEMENT CONDUCTED FOR FIRST YEAR MBA STUDENTS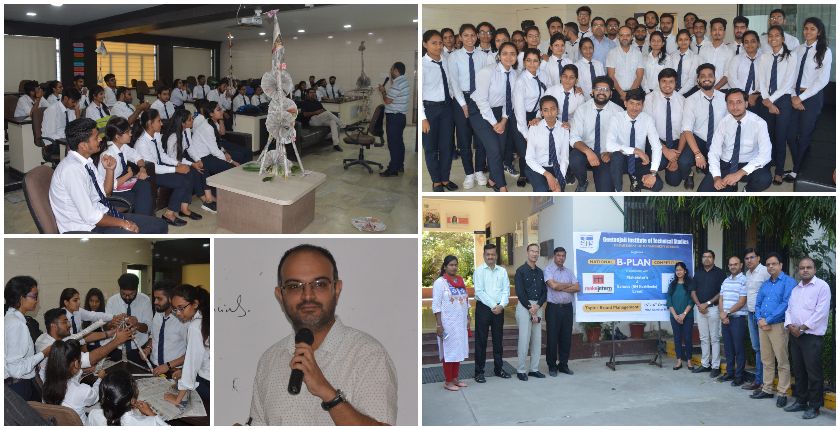 A 2-day training session on Branding and Brand Management was conducted by Makeintern.com for the First year Students of MBA, GITS on 15th and 16th October 2019 to prepare them for Echoes – the National B-Plan Competition at IIM-Kozhikode.  
The Management expert from Makeintern.com, Mr. Kartik Mehta designed and conducted a very engaging and informative training session for the two day session which included an introduction to the concept of Branding, brand equity, case studies, presentations, group discussions, product development exercises and activities. The students were divided into groups to prepare presentations on renowned brands like Amway, Colgate-Palmolive, UniLever Ltd., Coca Cola, Tata- Nano, P&G, Zara etc. The participants gained a thorough knowledge of the techniques and insights needed to plan, create, and maintain a brand and developed an appreciation of leading brands.  
Following the 'Learning by doing' teaching methodology, the training enabled students understand the importance of branding and brand management and then use strategies for brand development and create portfolios and business plans that achieve success. The groups then presented their business plans that involved:
How to develop and build a brand from scratch, define goals and objectives etc.
Understand and estimate the budgets and financial requirements make projections etc. 
Develop strategies, business and marketing plans; measure the value of the brand, identify  strengths and weaknesses
Implement successful marketing and communication strategies to make the brand succeed.
The students with the Best Business Plan will participate in the National B-Plan Competition at IIM-Kozhikode in January.    
On the completion of the training Dr. Dharmesh Motwani presented a memento to Mr. Kartik Mehta for the creatively-designed, engaging experience. 
TWO DAY TRAINING SESSION ON BRAND MANAGEMENT CONDUCTED FOR FIRST YEAR MBA STUDENTS
September 2023
M
T
W
T
F
S
S
1
2
3
4
5
6
7
8
9
10
11
12
13
14
15
16
17
18
19
20
21
22
23
24
25
26
27
28
29
30