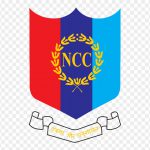 National Cadet Corps is a Tri-Services Organization comprising the Army, Navy and Air Force,   engaged in grooming the youth – 'The Leaders of Tomorrow'- into disciplined and patriotic citizens.  GITS is associated with 10 Raj BN NCC, Udaipur (Army Wing) for the full-fledged of the growth of the student. In order to inculcate national spirit and discipline among students NCC army wing was started in college. The college NCC comprises Senior Division cadets (Boys and Girls).All the NCC Activities are smoothly undergone the Guidance of ANO (Associate NCC Officer) Chintal Kumar Patel.
Lieutenant Chintal Kumar Patel also completed 90 days PRCN Training Course of NCC at Officers Training Academy, Kamptee (Nagpur) held from 22 Dec 2014 to 22 March 2015 and honoured by the rank of Lieutenant. The NCC unit of college is contributing toward the goal in an effective and meaningful manner.
GITS has a total strength of 50 N.C.C. cadets Registered under 10 RAJ BN.
NCC is an Organization engaged in conducting constructive activities for all the cadets under its fold. There is a strong belief that the training which our college cadets undergoing in NCC have tendency to trim them to work hard and also to develop self-discipline, leadership qualities and good value system. NCC also helps in shaping the students to dynamic and responsible citizens of India. It is certain that our college NCC training will be a platform for grooming tomorrow's citizens and leaders, and help in "Nation Building".