MUSIC CLUB ACTIVITY AT DEPARTMENT OF MANAGEMENT STUDIES, GITS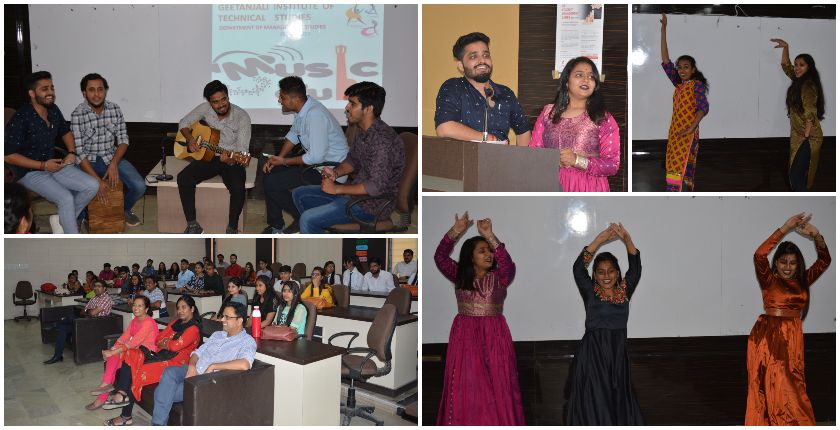 The music club at Department of Management Studies, GITS aims to provide a platform for students to showcase their musical talent on a continual basis. We believe that it is essential to nurture the innate musical talent in everyone. This not only acts as a diversion from the busy professional schedules, but also inspires one to perform well in all aspects of life by serving as a morale booster. 
The event started with the Ganesh Vandana followed by the Instrumental singing performance by students of MBA I semester. Further the event witnessed singing and dancing performance of  MBA graduates. The event was coordinated by faculty coordinator Dr. Dharmesh Motwani and student coordinators Mr. Dhruv Rajawat (MBA I Semester) and Ms. Rudrakshi Joshi (MBA I Semester).
In this line the first event of Music club was organized on 05/10/2019. The students enthusiastically participated in the event.
September 2023
M
T
W
T
F
S
S
1
2
3
4
5
6
7
8
9
10
11
12
13
14
15
16
17
18
19
20
21
22
23
24
25
26
27
28
29
30