INTERNATIONAL SEMINAR ON INTERNATIONAL CULTURAL DIFFERENCES: MANAGERIAL ASPECTS
November 5, 2019

Posted by:

admin

Category:

MBA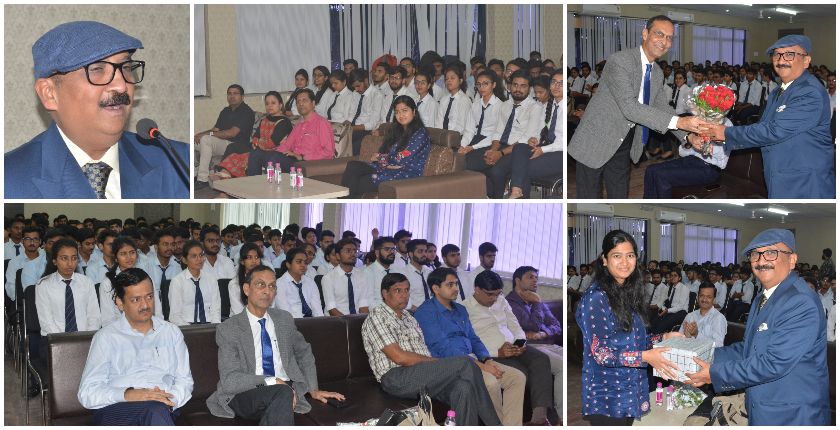 Department of Management Studies, GITS Organized one day International Seminar on "International Cultural Differences: Managerial Aspects" on November 5th, 2019. The session was inaugurated by the welcome speech of Dr. Vikas Mishra, Director GITS. Prof. P. K. Jain Director-MBA shed light on the theme on the seminar and also discussed the importance of learning cultural diversity management. He addressed the audience that within every 100 kms of distance there is change in culture which brings change in language, beliefs,customs and also in our attire. The key note speech of the seminar was delivered by the Dr. Padmesh Gupta.
Dr. Gupta is Member, Operation and Strategic and Managing Director of Oxford Business School, U.K. He has been awarded several times for his dedication towards popularizing Hindi in the global forums throughout the world. He has been awarded Padambhushan Moturi Satyanarayan in year 2017 by the honourable president shri Pranab Mukharji. Sir stated that he has almost 30 nationality students and 15 nationality staff working under him in London business school and all of them depict several cultural differences in their languages and other things notable
In his key note address Dr. Gupta narrated the comparative study of the cultures of more than 30 countries of the world. He explained the merits and demerits of few major cultures of the world and specified the utility of adopting those cultures. He shared He pointed out the need of studying the cultural differences to make the organization a successful venture. He also shared several examples of his life experiences where he visited different countries and everywhere he was treated differently because of cultural differences. As he remarked and I quote "Language is the strongest vehicle to build culture". English is a global language that is understood everywhere but there are some places where people prefer their local language instead of English. He also notified that three things are very important from culture point of view –Time Keeping, Discipline and Communication. Human Communication is the only way to harmony in Middle East countries. At the end he remarked that respect for language is very essential. He ended up his talk by suggesting the students to be in touch with mother language and tongue.
In the valediction ceremony Ms. Shruti Agarwal presented a memento to Dr. Padmesh Gupta for the unique and engaging experience. At last Vote of Thanks was given by Dr. Dharmesh Motwani. The seminar was concluded by national anthem.
December 2023
M
T
W
T
F
S
S
1
2
3
4
5
6
7
8
9
10
11
12
13
14
15
16
17
18
19
20
21
22
23
24
25
26
27
28
29
30
31