INDUSTRIAL VISIT TO SECURE METERS LIMITED, UDAIPUR
January 25, 2020

Posted by:

GITS Dabok

Category:

MBA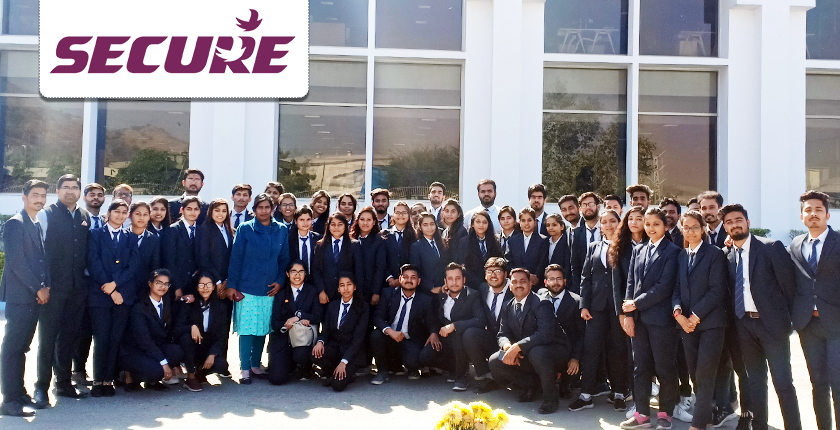 Students of MBA II and IV Semester of Department of Management Studies, Geetanjali Institute of Technical Studies were taken to Secure Meters Limited on 25th January, 2020.
Secure Meters Limited is a multi-national solutions provider for revenue management, power quality and energy efficiency that enables users to save money, reduce energy consumption and facilitate comfortable living. It started its operations in the year 1987 at the advent of the electronic age. By combining Indian frugal engineering with the best theoretical developments in the global metering domain, Secure was able to create the world's first commercially viable energy meter. Their 30-year journey has taken them from the provincial town of Udaipur to all Indian states; their products are now installed in over 50 countries. More than 6,500 people work with them across India, UK, Australia, UAE, Malaysia, Singapore and Sweden.  
The students were briefed about the organizational policy and culture of the Secure Meters Limited. Later on students visited the production plant, where the production managers briefed about the production process and also answered the queries raised by the students. 
The trip was coordinated by Dr. Dharmesh Motwani and Dr. Kiran Soni.
December 2023
M
T
W
T
F
S
S
1
2
3
4
5
6
7
8
9
10
11
12
13
14
15
16
17
18
19
20
21
22
23
24
25
26
27
28
29
30
31