Establishment of GITS Women Cell on 15th Jan 2016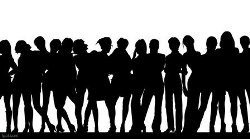 Start:

January 15, 2016 11:00 am

Location:

GITS,Auditorium
GITS is establishing a Women Cell in the college campus for the women faculty, staff and girl students, to enhance understanding of issues related to women and to make the college campus a safe place for them.
With an aim of creating awareness of their rights and duties the cell will organize and participate in seminars, talks and will also take up women's issues and problems.
It will provide a platform for women to share their experiences and views regarding their status in the society and will suggest ways to improve and empower themselves.
The Women Cell will also be responsible for looking into any complaints filed by students & staff about Women Grievances at the college related to sexual harassment.
Objectives:
These are to serve the Women faculty and students of college.
To enhance the self-esteem and self-confidence of women students, faculty and staff in the college.
To promote intellectual and cultural activities for overall personality development of students.
To develop critical thinking ability of women students such that it enhances decision-making ability.
To enable women to make informed choices in areas like education, employment and health especially reproductive health.
To make students aware of Gender Equity.
Inauguration :
Date: 15-Jan-2016
Chief Guest: Shweta Fageria,ADM Udaipur
Patrons: Ms. Kanika Agrawal & Ms. Shruti Agarwal
Women Cell Head: Dr. Ridhima Khamesara,HOD CSE GITS