WORKSHOP ON THE EFFECTS OF CONCRETE AND CEMENT
January 18, 2018

Posted by:

admin

Category:

CE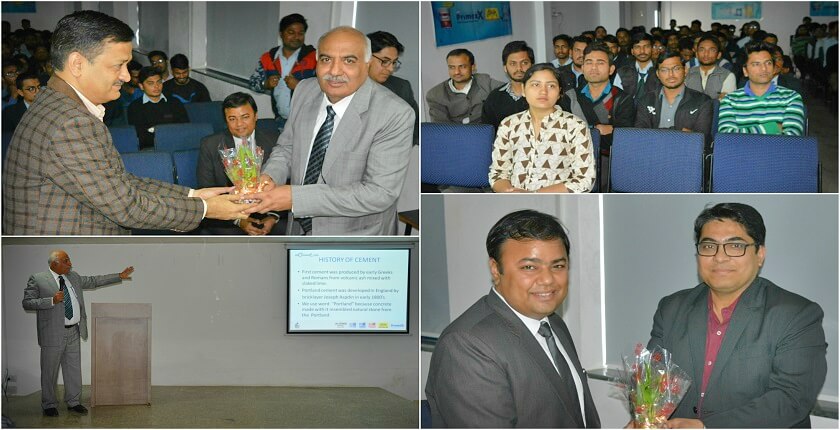 Geetanjali Institute of Technical Studies (GITS) Dabok, Udaipur has organized one day workshop on the Effects of Concrete and Cement by department of civil engineering. The workshop was addressed by Mr. Sanjeev Prakash Aroda (Zonal Head J K, White Cements, GOTAN Division) to the students and faculty members. He expressed his views on the Results of Concrete and Cement in Civil Engineering technology.
GITS director Dr. Vikas Misra conveyed the main objective of the said workshop is too made known to forth coming Engineers regarding specialty of Cement Technology. He also told regarding the shortage of basic facilities due to increase in population growth. Due to required basic facilities every citizen wishes to construct residential house for which the proper technology of Cement Concrete is very essential.
The workshop was conducted by Dr. Manish Varma, HOD, Civil engineering who told to the members that the development of any country is valued by Good infrastructure of that Country. He also told that the country having Good infrastructure is considered as a developed country.  There for every engineer should have knowledge of about Cement and concrete technology so that they can participate in development of Country.
December 2023
M
T
W
T
F
S
S
1
2
3
4
5
6
7
8
9
10
11
12
13
14
15
16
17
18
19
20
21
22
23
24
25
26
27
28
29
30
31