VOLUNTEERS PARTICIPATED IN THE BLOOD DONATION AND FREE HEALTH CHECK-UP CAMP AT GITS
September 7, 2019

Posted by:

admin

Category:

News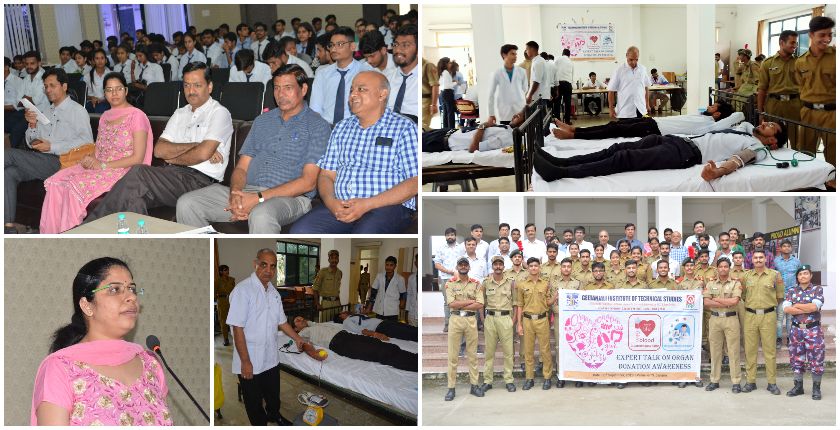 The NCC and NSS Club of GITS organized a voluntary Blood Donation Camp alongwith a free Health Checkup Camp and an Expert Talk on Organ Donation Awareness on Friday, 6th September 2019.
Dr. Narendra Mogra, Medical Superintendent, Dr. Medha Mathur, Asst. Prof. Comminity Medicine, and Dr. Shahid Haideri along with Mr. Alok Sharma, Manager Marketing were part of the team from Geetanjali Medical College & Hospital (GMCH) who conducted the Blood Donation and Health Checks.  
Dr. Medha Mathur sensitized the students and faculty members about the cause and commitment to organ donation. She dispelled the fears about organ donation and motivated the audience to pledge their organs after death and spread awareness about the importance of organ donation.
71 units of blood were collected from the students and staff members of GITS in this camp.
VOLUNTEERS PARTICIPATED IN THE BLOOD DONATION AND FREE HEALTH CHECK-UP CAMP AT GITS