VISIT TO MAHI DAM FOR STUDENTS OF CIVIL ENGINEERING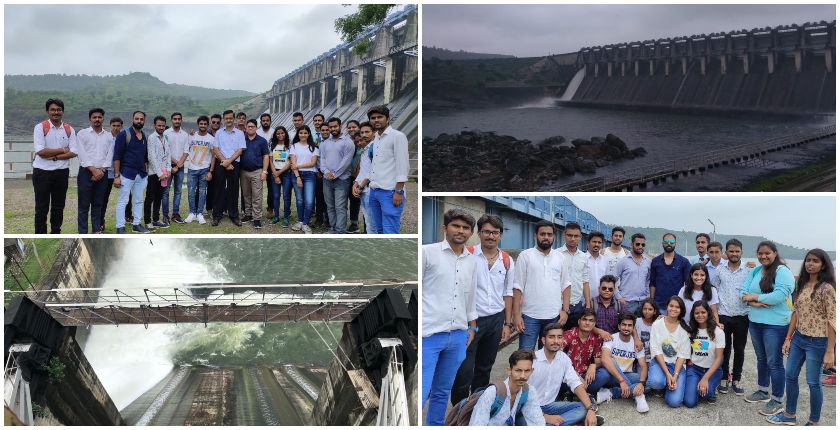 A visit to the Mahi Bajaj Sagar Dam, Banswara was organised for the Third & Final Year Civil Engineering students of Geetanjali Institute of Technical Studies, Udaipur on 7th September 2019. Water Recourses Engineering is an integral part of Civil Engineering and hence for providing a better understanding of construction and working of dams.Head of Department, Civil Engineering and Director, GITS, arranged a visit to the Mahi Bajaj Sagar Dam at Banswara after availing permission from the Executive Engineer working on the project.
Students learned about the construction and operation of a dam with capacity of 2.07 X 109 cubic meters. The students were taken through the Inspection Gallery inside the Dam where they were familiarised with the nuances of water seepage and management of water inside the dam. Thereafter, they visited the main wall of dam to understand operation of gates and aspects related to storage of water.
The visit was very beneficial for the students as it provided practical knowledge about a structure that they learned about in their course book. It was a great experience for students as well as faculty.
September 2023
M
T
W
T
F
S
S
1
2
3
4
5
6
7
8
9
10
11
12
13
14
15
16
17
18
19
20
21
22
23
24
25
26
27
28
29
30