Talbros Recruited 4 B.Tech M.E. Students of GITS!!!
May 24, 2016

Posted by:

admin

Category:

Placement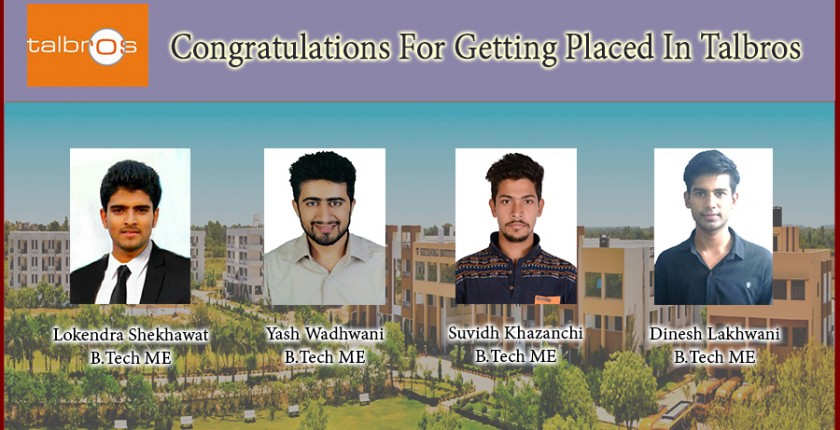 Talbros Automotive Components Limited had recruited 4 B.Tech Mechanical Engineering students of GITS in a campus drive held on 21st May 2016.Very Few Colleges are able to call core companies for B.Tech ME and Electrical students,whereas GITS differs by calling such core companies for our students.In concern of the same in a span of 10 days we are the only institute to have two(Jindal Group and Talbros) core companies.These four students have been offered a post of Graduate Engineer Trainee.
Talbros Automotive Components Ltd., the flagship manufacturing company of the Group was established in the year 1956 to manufacture Automotive & Industrial Gaskets in collaboration with Coopers Payen of UK. Today, after 58 successful years, Talbros stands proud and tall as a mother brand of Gaskets & Heat Shields, Forgings, Suspensions Systems and Anti Vibration components and Hoses.
The Selected Students are:
Lokendra Shekhawat, B.Tech M.E.
Suvidh Khazanchi, B.Tech M.E.
Dinesh Lakhwani, B.Tech M.E.
Yash Wadhwani, B.Tech
We Wish Congratulations to all.