MOU SIGNED BETWEEN GITS & BRAHMA KUMARIS FOR COOPERATIVE INITIATIVES
April 2, 2016

Posted by:

admin

Category:

News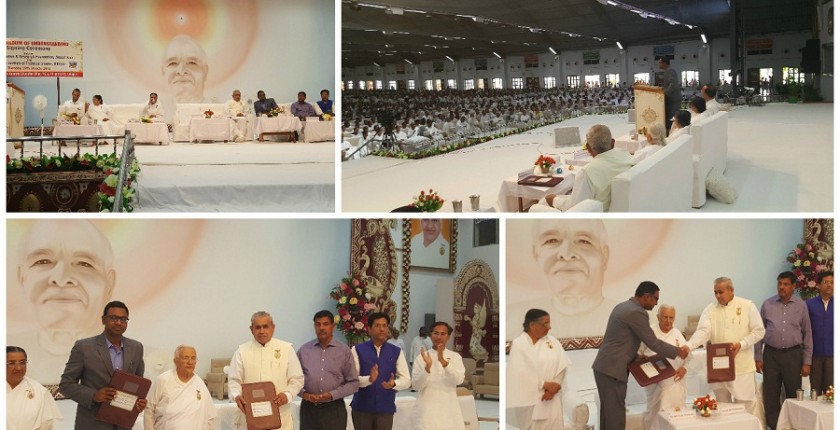 A Memorandum of Understanding (MOU) signing ceremony between GEETANJALI INSTITUTE OF TECHNICAL STUDIES (GITS) and BRAHMA KUMARIS (BK) was held at SHANTI KUNJ premises, Abu Road in the presence of 24,000 people on 26th March 2016.
The MOU affirms the commitment of both the organizations to the objective of sustainable development of aspiring engineers and emphasizes the importance of efficient dissemination of knowledge and research through the conduction of value education sessions. To start with, BK will establish a centre at GITS and provide value education to students and faculties.
GITS AND BK will facilitate cooperative initiatives in the area of value education sharing amongst key stakeholders through joint research; workshops and seminars at regional, national  and then international forums.

The MoU was signed by Prof. M. Venu Gopala Rao, Principal, GITS and Shri Mrityunjay, Vice Chairman, BK. Principal, GITS welcomed the opportunity to conclude an MOU with BRAHMA KUMARIS and acknowledged the important contribution BK can make to training and research on values, ethics and moral related issues.
Vice Chairman, BK congratulated GITS on its acceptability with an autonomous international organization.  He welcomed GITS family into their domain and its operational framework. He said that both organizations are determined to work in a collaborative and complementary way to effectively address some of the needs and concerns of the students and faculties.
September 2023
M
T
W
T
F
S
S
1
2
3
4
5
6
7
8
9
10
11
12
13
14
15
16
17
18
19
20
21
22
23
24
25
26
27
28
29
30