MBA INDUCTION PROGRAMME – DAY 1 : ICE BREAKING SESSION BY MS. ARCHANA SINGH
August 2, 2019

Posted by:

admin

Category:

MBA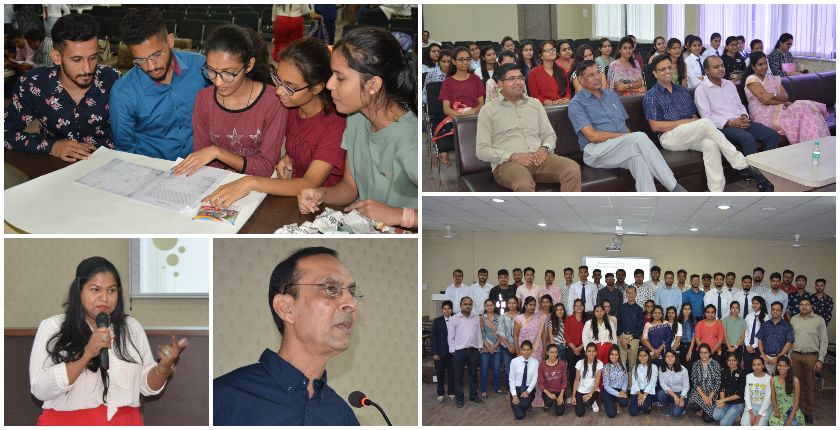 The session was organized to make the students comfortable with each other. Ms. Singh discussed the essentials to a good personality and conducted activities to overcome their inhibitions. The main objective of the session was to ensure that students mingle with each other and feel comfortable in the forthcoming sessions as well as develop camaraderie amongst the group.    
Students were divided into teams of five and were directed to present a small 3-5 minutes' skit based on social concepts like no smoking, traffic rules awareness, equality in society, women education etc.
Facilitators provided the teams with support and guidance during the performances. These activities were designed to improve creativity, time management, presentation skills, enhance confidence and communication skills, build team work and leadership qualities.
MBA INDUCTION PROGRAMME – DAY 1 : ICE BREAKING SESSION BY MS. ARCHANA SINGH
December 2023
M
T
W
T
F
S
S
1
2
3
4
5
6
7
8
9
10
11
12
13
14
15
16
17
18
19
20
21
22
23
24
25
26
27
28
29
30
31