GITS INITIATED ENERGY CONSERVATION IN UDAIPUR
January 24, 2018

Posted by:

admin

Category:

News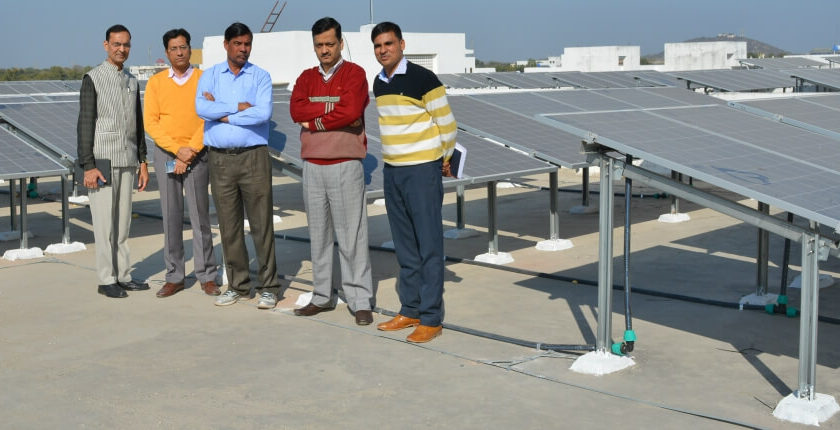 Geetanjali Institute of Technical Studies (GITS) Dabok, Udaipur installed a solar hub in the college campus thereby initiating a valuable step toward environment and energy conservation.  This is an important and valuable step for extension of central government's scheme of clean energy and green energy mission.
Geetanajali Group's Vice Chairman Mr. Kapil Agarwal told as Government is encouraging to public for clean energy and green energy, GITS is also in the same direction working  for environment and energy conservation.
GITS Director Dr. Vikas Misra conveyed that the energy consumption is increasing day by day and the sources of tradition energy subsequent are limited. At the same time biological fuel like Coal, petrol and diesel are producing the harmful carbon dioxide and carbon monoxide gases. Due to these harmful gases the global temperature is increasing regularly. And by this environmental balance is badly affected.  Therefore GITS stated production of solar energy.
As well financial controller Mr. Babu Lal Jangir told that solar energy makes us self dependent. There are unlimited career possibilities and demand in the area of solar energy.
By the Solar Hub Medium Training for Panel Designing, angle for maximum energy conservation and maintenance is provided to the students of electronics engineering, mechanical engineering and electrical engineering.