EXTENSION LECTURE ON INVESTMENT ALTERNATIVES UNDER THE FINANCE CLUB
January 21, 2020

Posted by:

GITS Dabok

Category:

MBA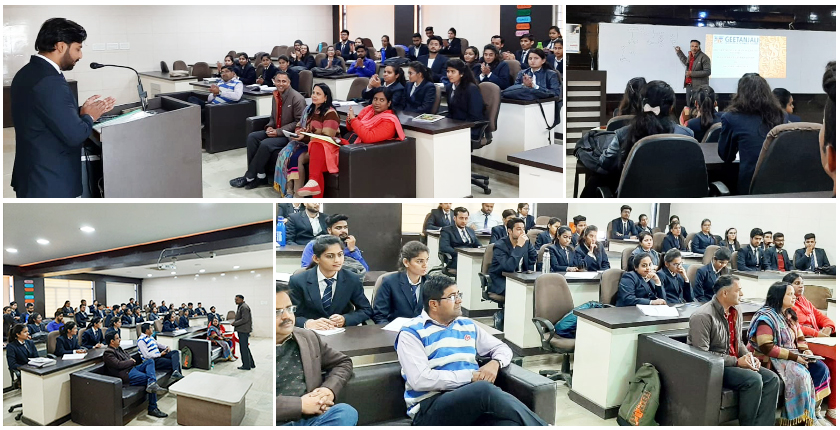 The Finance Club of Department of Management Studies, GITS Organized an extension lecture on "Investment Alternatives". The Keynote speaker was Mr. Amit Singhvi, an Independent Trainer of ICICI. Mr. Amit Singhvi has a rich experience in the area of equity research, Derivatives and technical analysis.
During the session Mr. Singhvi shared the information about the investment products. He indicated that financial services are meant to find out keen customers and for this purpose product knowledge is very essential . In today's scenario multiproducts are required to increase the profits and to decrease the risk factor.
He quoted that "Investment is the basic need of present era". So it is advised to financial managers to firstly collect the informations about customers' need and then suggest them investment options accordingly.
He also discussed about CFP and its role in changing the finacial industry drastically. He further added that It helps to stop mis-selling of products. He concluded by saying that in present time trading in equity and corporate bonds are highly risky while trading in future & option is very safe due to minimum risk (i.e 5%) and maximum return(i.e 200%).
December 2023
M
T
W
T
F
S
S
1
2
3
4
5
6
7
8
9
10
11
12
13
14
15
16
17
18
19
20
21
22
23
24
25
26
27
28
29
30
31