ESVC-2018: GITS'S ELECTRIC SOLAR CAR SECURE RANKED 1st IN RAJASTHAN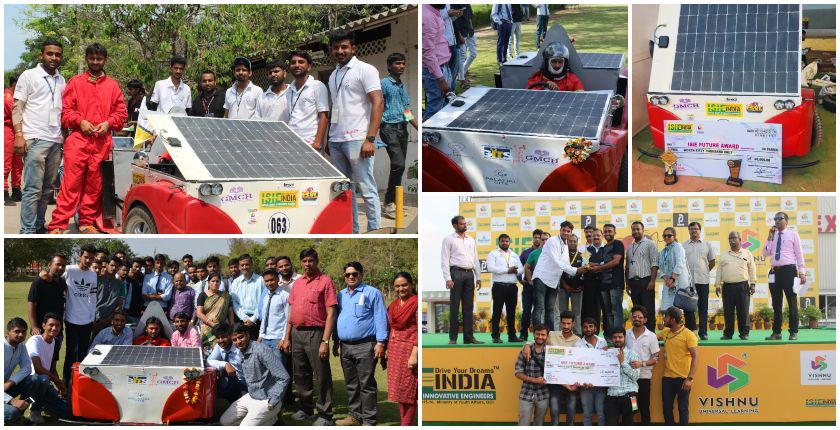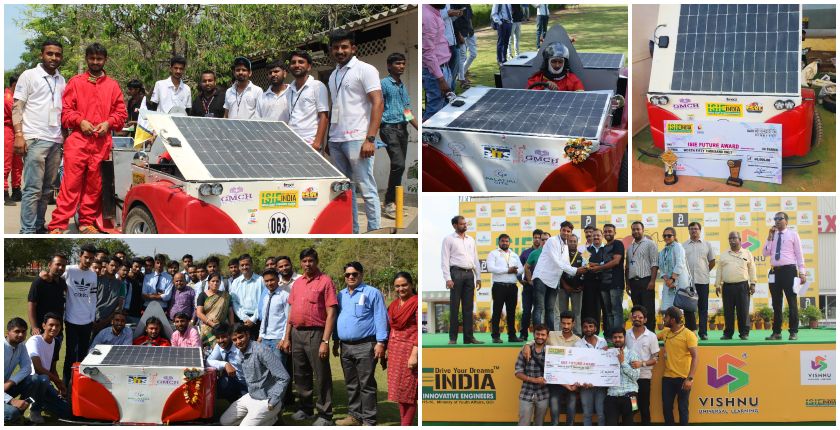 In order to tackle the increasing use of fuel, Students of Geetanjali Institute of Technical Studies, Dabok -Udaipur have created a car which runs both on solar energy and electricity. A group of 40 students from various streams of engineering like AUTOMOBILE, MECHANICAL and ELECTRICAL designed this car right from scratch. The specialty of the car lies in its flexible solar panel and also its dual ability to be charged both by solar energy and electricity.
Mr. Kapil Agarwal, Vice Chairman, Geetanjali Group launched the Electric solar car. After launch this ELECTRIC SOLAR CAR, "FEATHEX" had participated in Electric Solar Vehicle Championship (ESVC-2018) under the banner of ISIE, India held at BHIMAVARAM, ANDHRA PRADESH.
Dr. Vikas Misra, Director of the Institute, and conveyed that our team got 1st rank in RAJASTHAN and 5th rank NATION WIDE out of  76 teams who participated in the Electric Solar Vehicle Championship (ESVC-2018) which is Asia's largest Solar Vehicle Design and Manufacturing Event. The team is felicitated by "ISIE Future Award Adventure Class" and got cash prize of 50,000 Rs.
Ms. Deepti Khatri (Project In-charge) said that the aim of this project was to use natural resources and create an automobile which is feasible on the streets. We have tried and tested the car; it can be used at golf courses, resorts and even on the street. Currently, the cars used at such places mostly run on fuel therefore this car can replace those models.
Mr Navneet Mishra, Faculty Advisor of this Project said that this electric solar car, which has maximum speed of 45 kmph with tremendous pick-up after one-time full charge, it takes about 3 hours for the car to be fully charged by electricity and 6 hours by solar.
December 2023
M
T
W
T
F
S
S
1
2
3
4
5
6
7
8
9
10
11
12
13
14
15
16
17
18
19
20
21
22
23
24
25
26
27
28
29
30
31