AMAZON DEVELOPMENT INDIA PVT LTD. RECRUITED 3 B.TECH ECE STUDENTS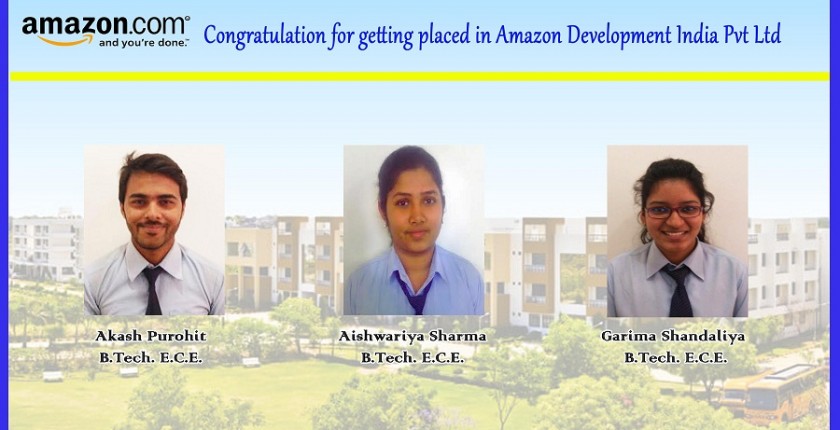 Amazon Development India Pvt. Ltd. had recruited 3 B.tech ECE students of GITS in campus drive held on 6th March 2016. These students have been offered the post of support associates at Pune location.
Amazon India is the largest online retailer portal.Amazon, is an American electronic commerce and cloud computing company with headquarters in Seattle, Washington.
The selected students are:
Akash Purohit, B.Tech ECE
Aishwarya Sharma, B.Tech ECE
Garima Shandilya, B.Tech ECE
Congratulations to all!!!!