85 STUDENTS OF GOVT. POLYTECHNIC COLLEGE RAJSAMAND ATTENDED A SEMINAR ON "DIGITAL INDIA" @ GITS
April 10, 2016

Posted by:

admin

Category:

News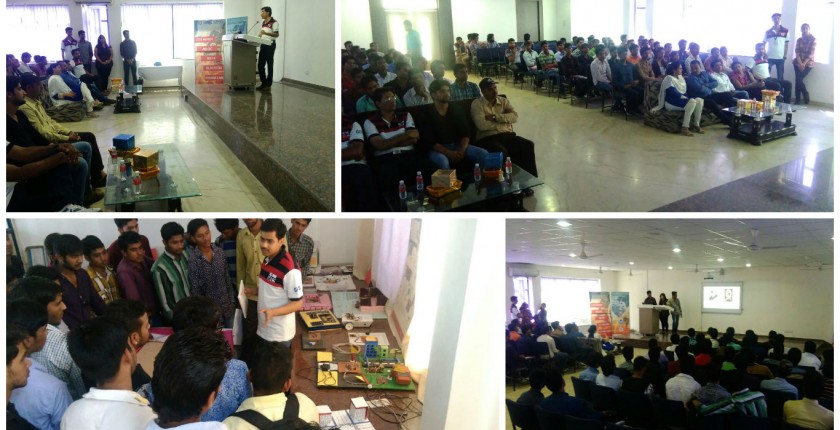 GITS organized a one day workshop and awareness program on "Digital India": An Initiative by Govt of India for students of government polytechnic college Rajsamand on 9th April,2016.A group of 85 students and 5 faculty members attended the same.
Digital India is a campaign launched by the Government of India to ensure that Government services are made available to citizens electronically by improving online infrastructure and by increasing Internet connectivity or by making the country digitally empowered in the field of technology.GITS is committed to provide not only technicla education to our own students abut also to society without any cost.Diploma students visited GITS lab setups and gone through the projects done by our students.
Dr. M. Venu Gopala rao,Principal GITS welcomed all students and Prof. Rajeev Mathur(Dean R& D) delivered the seminar.
85 STUDENTS OF GOVT. POLYTECHNIC COLLEGE RAJSAMAND ATTENDED A SEMINAR ON "DIGITAL INDIA" @ GITS