VEGANISM AWARENESS PROGRAM BY VICTOR SJODIN FROM VEGAN OUTREACH
February 15, 2016

Posted by:

admin

Category:

News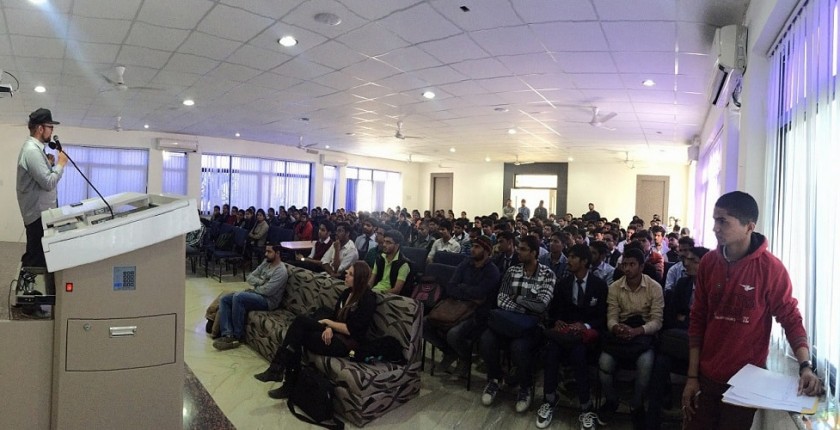 On Monday the Director of Vegan outreach Mr. Victor Sjodin interact with the students of GITS. Vegan outreach is an American grassroots animal advocacy group working to promote veganism through the widespread distribution of printed informational booklets.
Mr. Victor Sjodin focused on the reason to adopt a vegan diet focusing on the abuse of the animals involved. He answered all the queries of the students present there. He was also pleased with the queries from the student's side, this shows that students were really motivated by his speech delivered.
Dr. Babita Jain (Dean Academics) was also present there. She also motivated the students by asking them to take more and more participation in this type of program.
The whole program filled the environment with enthusiasms among the students. This program is coordinated by Lieut. Chintal Kumar Patel, Head NSS & NCC.