"Prakrida 2k16": INTER COLLEGE SPORTS WEEK STARTED @ GITS
March 8, 2016

Posted by:

admin

Category:

News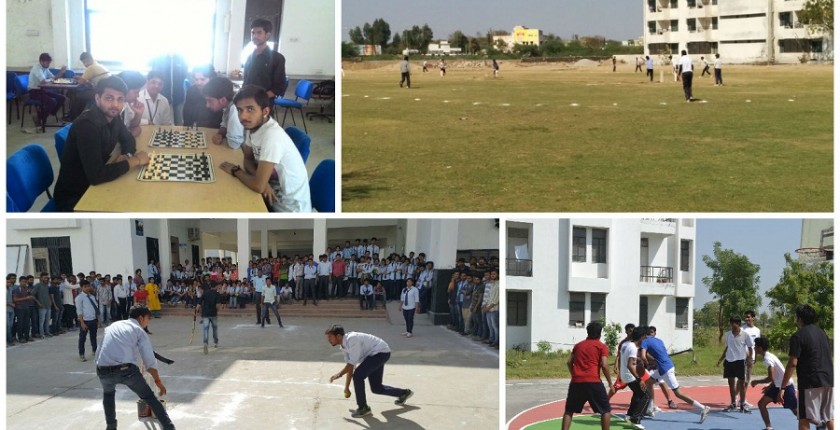 PRAKRIDA-"Place for Sports" is a series of Sports Events hosted by GITS inaugurated with inter college sports competitions on 8th march.The event will commence in its second round from 11th-15th march 2016 in which national level teams shall be participating.
Attraction of the event was "Gully Cricket".With cricket fever cured, a new sport has emerged in form of Gully cricket in which 35 teams from GITS have participated.In the competition driven world of today, it is expected of all student to have an all round development to excel in any organization. A true sports person is always passionate about new challenges and habitual to handle both success & failure.
The various categories of this mega event were inaugurated by Dr. M. Venu Gopala Rao(Principal GITS) and Dr. Manish Varma (Vice Principal).The sports in-charge Mr. Himanshuraj Singh is the coordinator of the complete event.
December 2023
M
T
W
T
F
S
S
1
2
3
4
5
6
7
8
9
10
11
12
13
14
15
16
17
18
19
20
21
22
23
24
25
26
27
28
29
30
31