INTERNATIONAL SEMINAR ON OPPORTUNITIES IN SALESFORCE
November 15, 2019

Posted by:

admin

Category:

News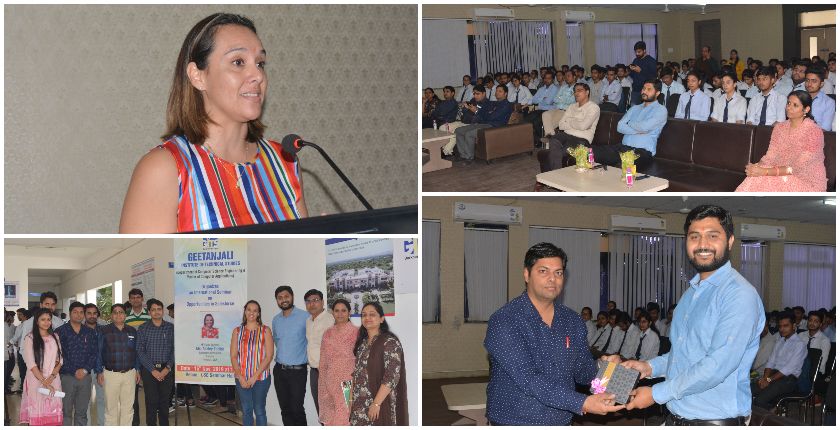 The department of Training and Placement invited the US-based Salesforce Consultant, Ms. Ashley Zuelke as the Keynote Speaker for the International Seminar on "Opportunities in Salesforce" held on 15th November 2019.
This seminar was conducted as an educational expert lecture organised in collaboration with V2Solutions Inc. to provide insights on Salesforce and explained the complex integration between technology and business development. Ms. Ashley, Salesforce Consultant, based in Houston, USA elaborately explained the technical, organizational as well as the communication skills required to understand and propose product-solutions by focusing on client requirements. She covered vital aspects required for success like collaboration between design, development and sales teams to ensure fulfilment of client requirements; importance of fostering a strong understanding of the technology, competition in the industry and need to stay up-to-date on the latest industry developments.
Mr. Nishant Raj Sharma, Operations Head- V2Solutions, Udaipur, also addressed the students regarding his experience in mentoring fresh graduates. He said that students should be open to learning not just about technology but business and commercial aspects because it helped develop perspective to connect the dots.
The students learnt about the day-to-day experiences and responsibilities of professional business and technology consultants in multinational companies operating in diverse cultural environments.