INTERNATIONAL INFORMATICA STARTUP SUMMIT – 2018
October 5, 2018

Posted by:

admin

Category:

CSE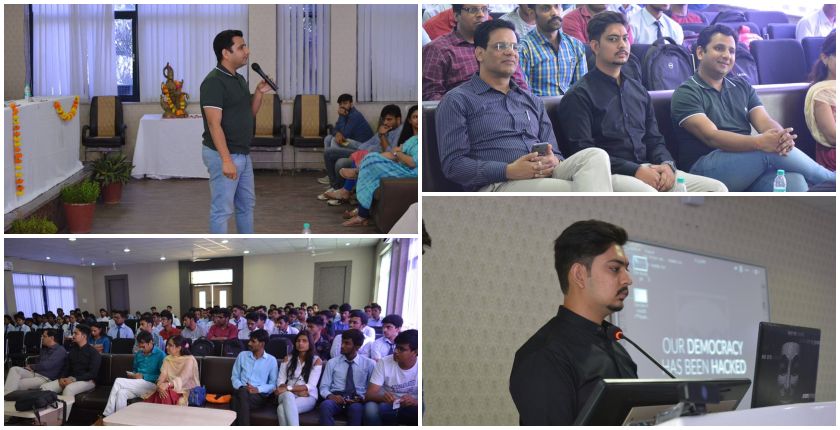 It was a great listening to a new generation of entrepreneurs and technocrats at Department of Computer Science & Engineering @ GITS on 5th Oct 2018 during International Informatica Startup Summit – 2018. This event was organized by the students of CSE final year in which 8 speakers, expertise and entrepreneurs in today's modern technology era shared their experiences to our B.Tech students. 
The summit was intended to build a strong echo system for nurturing innovation and Startups while also empowering them through design, networking, collaboration and funding opportunities. The purpose of this summit is to drive sustainable economic growth and generate large scale employment opportunities.
Following were the eminent speakers during summit.
Gowrav Vishwakarma
CEO, Xavoc Technocrats Pvt. Ltd
VP India, International Entrepreneurs Club
Udaipur, India
Karan Chaturvedi
Cloud Technical Evangelist/Developer Advocate, IBM India Private Limited
Delhi, India
Paras Pundir
Founder and Community Builder, Community Folks
Community Advisor, Incubate India
Bengaluru, India
Mahaveer Muttha
Organizer Google Developer Group Pune, 
Director BirdVision consulting pvt ltd. 
Director techAppsPlanet Pvt Ltd. 
Pune, India
Romans Malinovskis
System Architect Designer,
Developer of AgileToolkit
Co-Founder of code less development tool Saasty.io
London UK
Sangeeta Devni
Member of Board & Director Strategy, Progate 
Bengaluru, India
The entire event was coordinated by Mr. Deependra Gadwal, B.Tech final years CSE and very well supported by all of his class mates. We congratulate the team for successful execution of this mega event.
September 2023
M
T
W
T
F
S
S
1
2
3
4
5
6
7
8
9
10
11
12
13
14
15
16
17
18
19
20
21
22
23
24
25
26
27
28
29
30