INTERACTIVE SESSION FOR THE PMSSS BENEFICIARIES
November 8, 2019

Posted by:

admin

Category:

News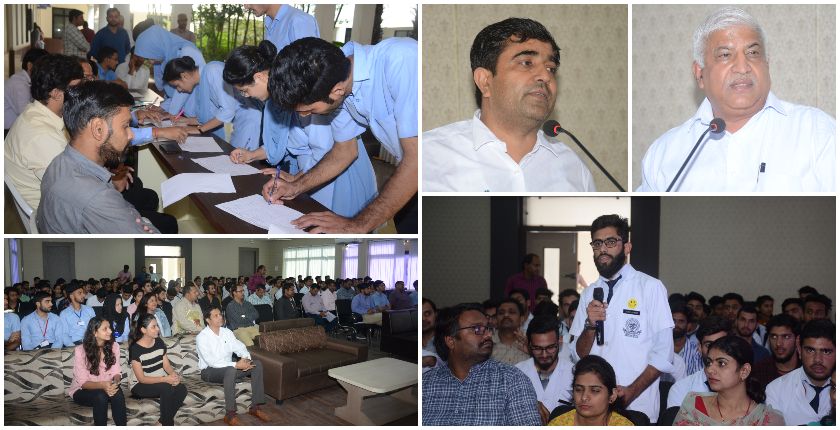 To ensure welfare and development of Pradhan Mantri Special Scholarship Scheme (PMSSS) beneficiaries, North western region of AICTE conducted an interactive session at Geetanjali Institute of Technical Studies on 8th November 2019.
Prof. Ajeet Angral, consultant AICTE and Prof. Anand Sharma, deputy director PMSSS AICTE were the speakers of session. Information on various opportunities for students undergoing engineering, medical, nursing, humanities, language and other degree courses in colleges across the country through PMSSS was conveyed to 150 students and faculty members who have participated in the session. Prof. Anand Sharma delivered a motivational talk on how Jammu, Kashmir and Ladakh students can strengthen themselves through government schemes. Prof. Anand Sharma took feedback and addressed various issues of participant.
GITS Campus Director, Dr. Vikas Misra shared the hard work and contribution of various people from Jammu and Kashmir, to whom he personally met, towards the nation building process. Various students conveyed thanks to AICTE and Geetanjali Institute of Technical Studies for organising such a nice event. Students said that northern most state of India has been endowed with nature's best and all should visit at least once to Jammu, Kashmir and Ladakh. Ms. Anjali Dhabhai coordinated the entire programme.