GITS CELEBRATES THE 68TH REPUBLIC DAY WITH PATRIOTIC FERVOUR
January 26, 2017

Posted by:

admin

Category:

News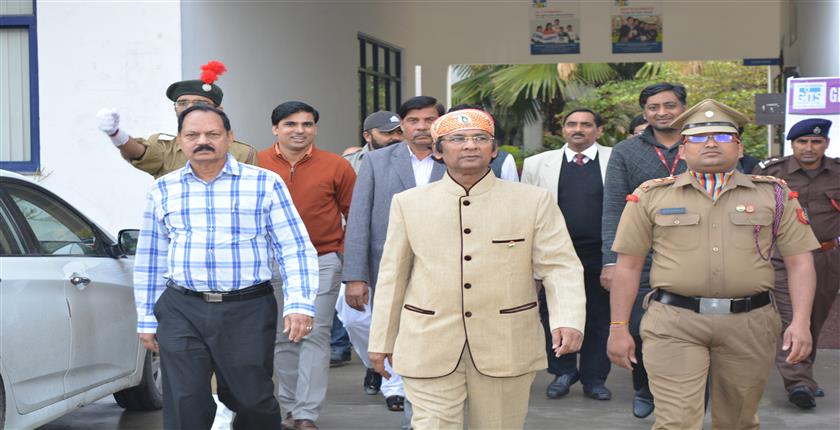 The students and staff of Geetanjali Institute of Technical Studies celebrated the Republic Day on 26th January 2017 with great enthusiasm and reverence for the nation and its leaders who were instrumental in framing the constitution of our nation.
The Director, Prof. Dr. K.N. Sheth, escorted by the college NCC cadets,  hoisted the national flag and spoke to the gathering about the sanctity of the occasion the importance of the constitution and the rights and duties it confers. He spoke on the importance of this day and reminded us there was a lot of effort in formation of the nation and how we should contribute towards nation building.
The students and faculty members actively participated in the numerous cultural programmes, on patriotism, national pride and Swachhta Abhiyan. The programmes reflected the past and the present scenario of the nation and the developments that have taken place during the years. The event showcased the spirit of patriotism among the young generation of the Indian engineers and their feelings of responsibility towards the family, society and country.
The Cultural programme was followed by Sports Events and competitions.