GITS AWARDED GOLD IN THE QUALITY CIRCLE FORUM OF INDIA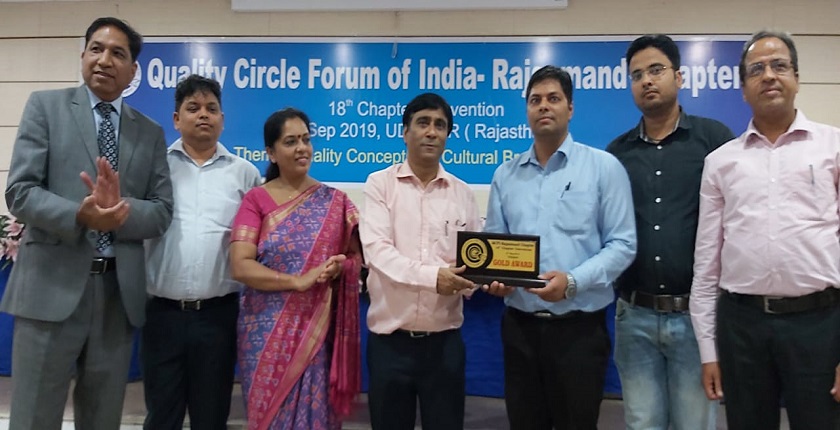 The 18th Chapter Convention of Quality Circle Forum of India was held on Engineers' day i.e. 15th Sep 2019. In the convention total 60 teams, including 350 participants, took part and presented case studies in the area of QC, Kaizen, Six Sigma, QIP. Participants were the representatives of various organisations like JK Tyre & Industries Ltd, Lakshmi Cement, NTPC,  Secure Meters Ltd, Rashtriya Chemical Fertiliser Ltd etc. The theme of the event was "Quality Concepts through Cultural Breakthrough".
A team from Mechanical Engineering Department, Geetanjali Institute of Technical Studies, also took part in the event and presented a case study on improving the water quality of Udaipur lakes and discussed about the innovative project "Lake cleaning Machine" developed by them.
All case studies were thoroughly viewed by Judges who were from renowned Industries.As per the format of program, Gold, Silver and Bronze award were to be given to teams on the basic of Judges scores and evaluation.
The results were announced in valedictory session and GITS received Gold Award from the guest of the honor.
December 2023
M
T
W
T
F
S
S
1
2
3
4
5
6
7
8
9
10
11
12
13
14
15
16
17
18
19
20
21
22
23
24
25
26
27
28
29
30
31