GITS AMONG THE TOP EDUCATIONAL INSTITUTIONS IN 2017 BY CSR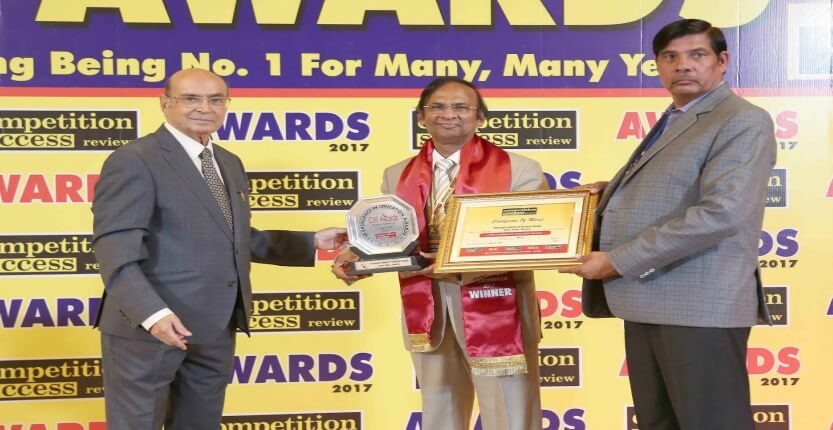 Every Year the Competition Success Review recognizes educational institutions who have consistently made a significant contribution to the development of academics and development of India's competitiveness in the global knowledge pool.  
We at Geetanjali Institute of Technical Studies are proud to be among the Top Institutes of India in Excellence in Education ranking for the year 2017 conducted by CSR (March 2017 edition). The awards are well researched and are an objective assessment by an independent jury and a panel of professionals who believe in nurturing talent and improving the quality of education in the country to keep pace with the global needs.
GITS among the leading institutes in India is a validation of the efforts and contribution of the all the members of the GITS family to provide the highest quality educational programs in the field of engineering and management.
On acknowledgement of the achievement, the Director, Prof. Dr. K.N. Sheth    said that, "Achieving this recognition motivates us to strive harder and direct our efforts to better ourselves further more. We are committed to surpass the achievements of  years in academics, research, innovation and placements to produce competent professionals and leaders of the future."
The Vice Chairman, Mr. Kapil Agarwal congratulated the staff and stated that it was a matter of great honour for the GITS family to be conferred this recognition and we collectively intend to continually improve academic environment and systems by providing conducive environment to research, development and consultancy services to our faculty and students, which will enable students to develop their full potential and mature into competent professionals and responsible members of society.