EXPERT LECTURE HELD ON MOBILE APPLICATION DEVELOPMENT USING ANDROID IN MCA
February 10, 2016

Posted by:

admin

Category:

MCA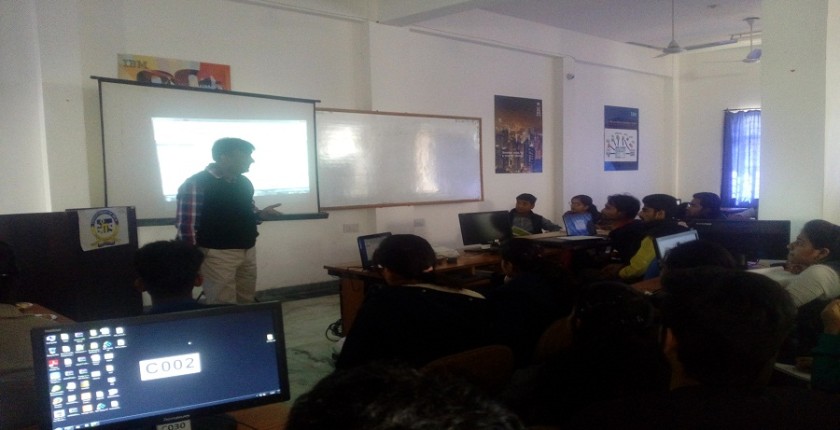 Dr. Dinesh Shrimali ,Assitant Professor,JRNV University,Udaipur delivered a guest lecture on " Mobile Application Using Android " to the MCA students, on Feburary 8, 2016.It was a one day hands on workshop organized by Department of MCA.
As part of the development process, Mobile User Interface (UI) Design is also an essential in the creation of mobile apps. Android is Google's oft-discussed mobile, wireless, computer, and communications platform.
He addressed the students by their knowledgeable words by introducing Mobile application development which  is a term used to denote the act or process by which application software is developed for handheld devices, such as personal digital assistants, enterprise digital assistants or mobile phones.
September 2023
M
T
W
T
F
S
S
1
2
3
4
5
6
7
8
9
10
11
12
13
14
15
16
17
18
19
20
21
22
23
24
25
26
27
28
29
30