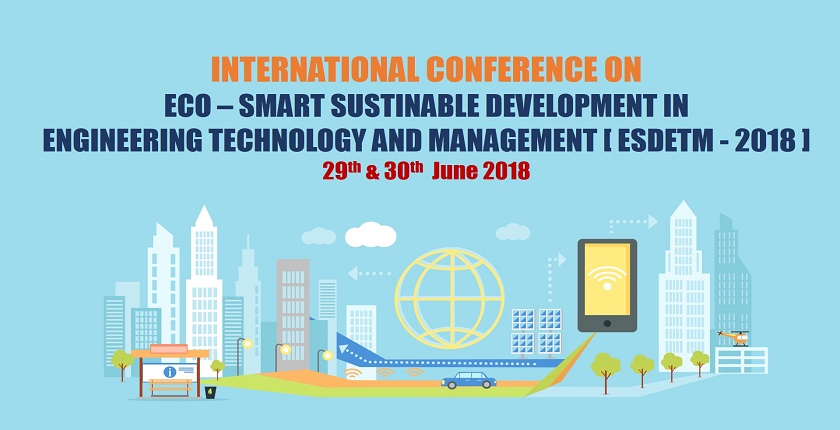 We are delighted to announce International Conference on "Eco-Smart Sustainable Development in Engineering Technology and Management" (ESDETM-2018) to be held on 29th-30th June 2018 at GEETANJALI INSTITUTE OF TECHNICAL STUDIES, Udaipur INDIA.
The aim to of this conference is to provide a forum for researchers, technologists and professionals to present new ideas and contributions in the form of papers, panel discussions, as well as real-world evaluation in the field of technology & management. It will bring together various system developers to discuss the current status, challenges, standards, fundamental issues, and future services & applications. Experts from the Eco-Sustainability in Engineering & Management aspects will provide a platform for not only to the researchers from India but also from other continents across the globe.
Faculty, students, and researchers in industry are encouraged to contribute presentations on either completed research or "work-in-progress" research.
Contributions are solicited on all aspects, from the points of view of both theory and practice, as per the themes listed @ http://esdetm.gits.ac.in
Program Schedule