CULTURAL NIGHT HOSTED BY GITS MUSIC BAND IN PRAKRIDA'2K16
March 15, 2016

Posted by:

admin

Category:

News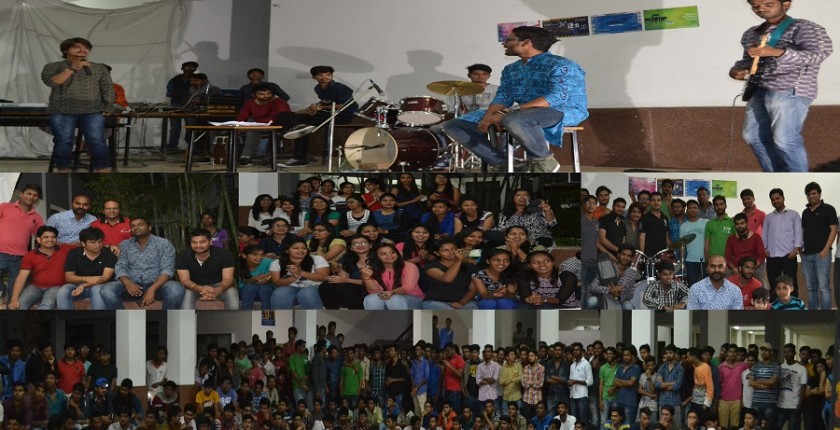 GITS MUSIC CLUB performed a rocking series of songs in cultural night held during the on going mega sports event @ GITS.The event was organized for participants who came from different parts of the country in Prakrida 2k16.GITS Music Club is led by our own student Kintu Sharma with his team Devendra Singh, Hardik Audichya, Love Menaria,Siddharth and Akshat Dadheech.
Music is the soul of life and touches the part of our psyche. Singing, listening and practicing music give mental and physical relaxation to the students.The band performed very famous songs like "Atrangi Yaari", "Summer of 69", "Pyaar Hame Kis Mod Pe Le aaaya", a romantic one "Ham Tere Bin Rah Nahi Sakte" and many others. 
The event was managed by Mr. Sitan Kumar Singh (Music Club Coordinator) and Vishal Khatri(Student Coordinator).
June 2023
M
T
W
T
F
S
S
1
2
3
4
5
6
7
8
9
10
11
12
13
14
15
16
17
18
19
20
21
22
23
24
25
26
27
28
29
30