ADVAIYA SOLUTIONS SHORTLISTED 14 GITS STUDENTS IN CAMPUS DRIVE
October 27, 2016

Posted by:

admin

Category:

News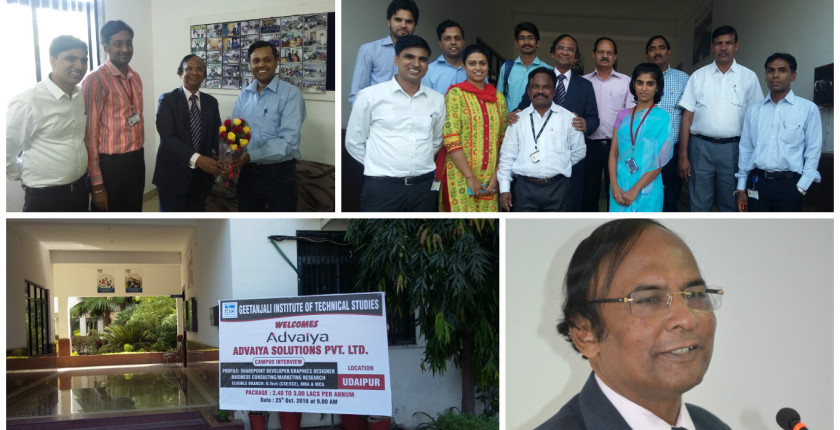 Advaiya Solution: A Premium I.T. company, had shortlisted 14 students of GITS in a campus drive held on 25th Oct.
These students has been shortlisted on multiple profile at Udaipur location on the package of INR 2.40 Lakh to 3.00 Lakh per anum.
GITS congratulate and wishes good luck for the further round to these students.Among 14 students 10 are from B.Tech ECE and there are 4 students from B.Tech CSE.
Following are the shortlisted Students:
ECE Branch: 
2. Ronak Jain
5. Kajal Sarupriya
6. Tushar Vaishnav 
7. Nikunj Chittora
8. Akashat Trivedi 
9. Deepesh Vashisth
10. Abbas Ali Cyclewala
CSE Branch: 
1. Dixita Jain
2. Rituparna Das
3. Nisha Jain
4. Dhwani Bapna 
September 2023
M
T
W
T
F
S
S
1
2
3
4
5
6
7
8
9
10
11
12
13
14
15
16
17
18
19
20
21
22
23
24
25
26
27
28
29
30