A WORKSHOP ON "NBA CRITERIA AND PREPARATION OF SAR"
January 29, 2018

Posted by:

admin

Category:

News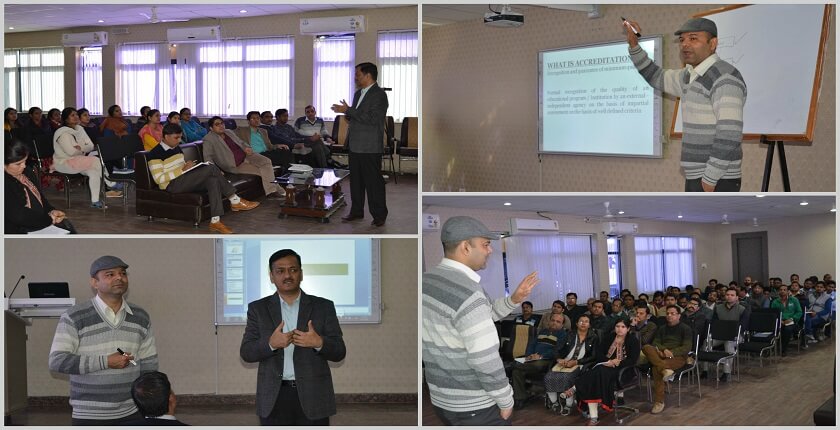 Geetanjali Institute of Technical Studies is marching towards NBA, a Workshop on "NBA Criteria and Preparation of SAR" was conducted on 27/01/2017. Dr Vikas Misra, Director is organized the workshop with the aim of creating awareness among the faculties about the criteria prescribed by the NBA.
The invited speaker was Prof. Dr. Ramendra Singh. He has almost 20 Years of experience in Electronics Engineering. Presently He is working as a Professor in Dept. of Electronics Engineering at Inderprastha Engineering College, Ghaziabad. Prior to this, He has served 6 Years as Head of Department, Electronics and Communication Engineering (ECE) at Avadh University, Faizabad.
This workshop demonstrated knowledge and Steps involved in the process of NBA accreditation. It was a training program for all the Head of Departments and faculty members to understand the criteria's, parameters and their weightages for Accreditation. A fruitful and interaction session between all the faculties and the speaker made the whole one-day workshop more interesting.