25 DAYS TRAINING PROGRAM ON MACHINE LEARNING, DATA SCIENCE AND CLOUD COMPUTING
February 15, 2020

Posted by:

GITS Dabok

Category:

CSE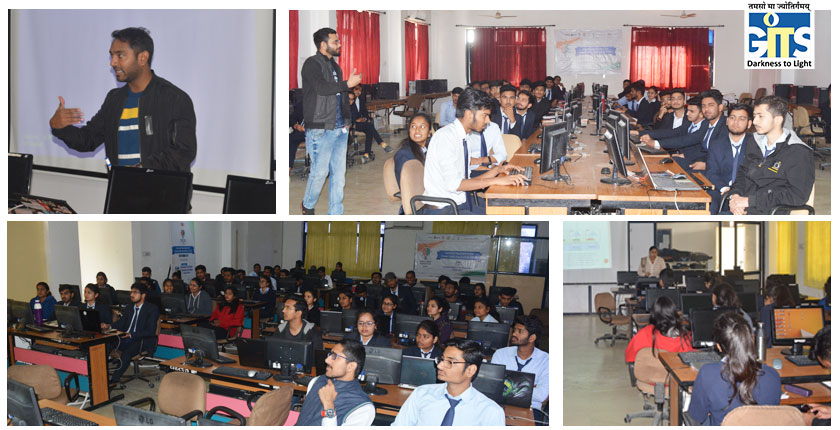 In continuation to our mission about industry oriented learning, Department of CSE organized a 25 days intensive training program on machine learning, Data Science and cloud computing for both 2nd year and 3rd year students. Workshop is divided into 3 phases 1st phase is dedicated to cloud computing, 2nd phase is for data science using R and Python programming and the last phase is for Machine learning.
Machine learning is the scientific study of algorithms and statistical models that computer systems use to perform a specific task without using explicit instructions, relying on patterns and inference instead. It is seen as a subset of artificial intelligence. Data science is an inter-disciplinary field that uses scientific methods, processes, algorithms and systems to extract knowledge and insights from structured and unstructured data. Data science is related to data mining and big data.

Cloud computing is the on-demand availability of computer system resources, especially data storage and computing power, without direct active management by the user. The term is generally used to describe data centers available to many users over the Internet. 80 students from 2nd year and 100 students from 3rd year participated in the workshop and learnt about these latest advancement in the fields of IT. 
Resource person for the work shop are Mr. Ashutosh Singh and Mr. Sourabh Purohit from Ad-Hoc networks. Both are having more than 10 years in the field of corporate training.
25 DAYS TRAINING PROGRAM ON MACHINE LEARNING, DATA SCIENCE AND CLOUD COMPUTING
September 2023
M
T
W
T
F
S
S
1
2
3
4
5
6
7
8
9
10
11
12
13
14
15
16
17
18
19
20
21
22
23
24
25
26
27
28
29
30