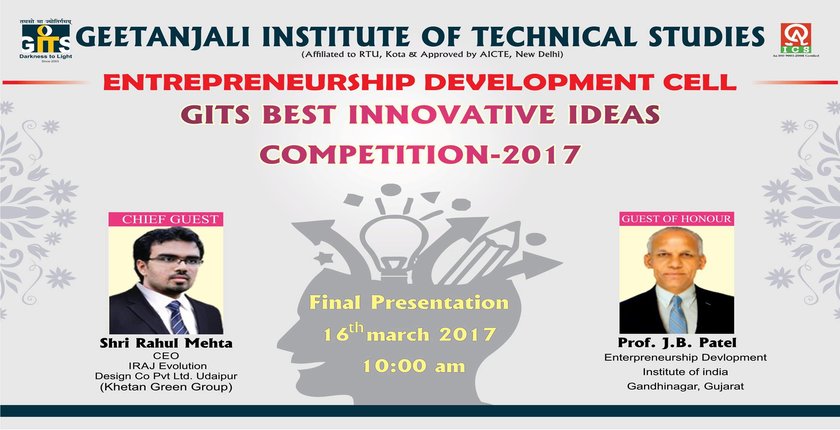 GITS has organised a BEST INNOVATIVE IDEAS COMPETITION – 2017 under the banner of GITS-EDC on 16th March 2017.
GITS-EDC is an initiative by Shri J.P.Agarwal (Chairman-Geetanjali Group) to foster growth of Innovation & Entrepreneurship and develop entrepreneurship culture among the students of GITS.
The Goal of EDC is to not only create awareness among the students about Entrepreneurship through various programs like workshops, speaker session, and other such events but also to support the upcoming Entrepreneurs by providing them necessary resources like mentors, consultancy, seed fund and networking to enable the budding innovators and developers launch their software/hardware products and help establish successful business enterprises.