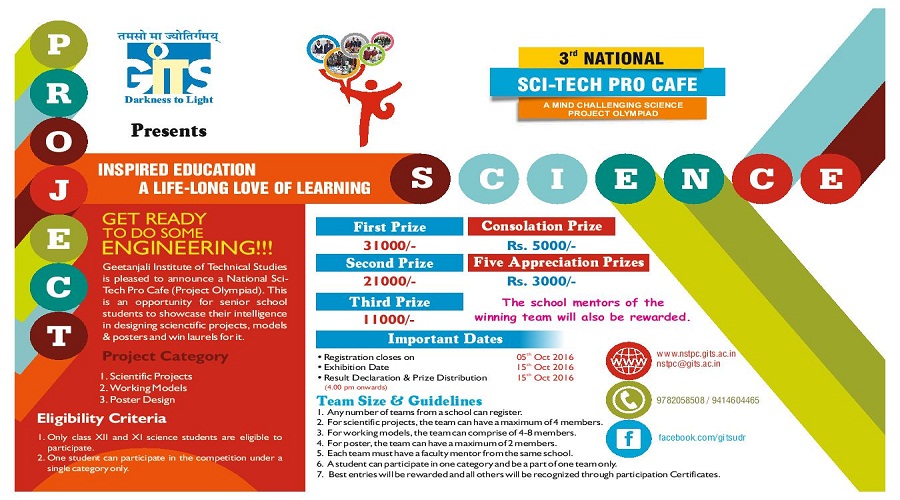 Geetanjali Institute of Technical Studies is pleased to announce a National Sci-Tech Pro Cafe (Project Olympiad). This is an opportunity for senior school students to showcase their intelligence in designing scientific projects, models & posters and win laurels for it.
PROJECT CATEGORY
Scientific Projects
Working Models
Poster Design
ELIGIBILITY CRITERIA
 Only class XII and XI science students are eligible to participate.
 One student can participate in the competition under a single category only.
CONTACT: +91-9414604465 +91-9782058508