RECONNECT 3.0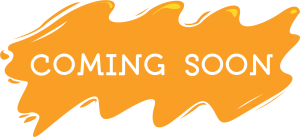 Dear Proud Alumni,
It gives us immense pleasure to continue everlasting ties with you. Hope you are faring well in your job and earning laurels for yourself as well as your parents/guardians. On 7th January 2022, we are going to start a Lifetime Membership Program for all the pass out students of GITS Udaipur. I encourage you to join the Alumni Association today, update your profile with us and contact one of the Office Bearers for discussions on opportunities for our mutual success.
As members you can accrue various benefits as mentioned below.
Alumni can benefit from all kinds of privileges which include access to college library, guest house facility (free), fitness centers etc.
GITS Alumni can create their own clubs or local chapters and host events. These events help alumni build a community and stay connected with friends from college.
Alumni Association offers career support for recent grads and longtime alumni. Career services can help professionals choose a career path, transition into a new field, and explore career opportunities.
Alumni memberships come with permanent access to a college-affiliated email address.
Alumni can participate in a variety of volunteer opportunities through their Alumni Associations.
Alumni are invited to off-campus alumni gatherings which are planned each year and hosted by college administrators and faculty.
Lifetime membership certificate and membership card will be provided by the college.
MEMBERSHIP REGISTRATION FORM (ALUMNI ASSOCIATION GITS)
Please fill this google form to become a lifetime member: Click Here for more details
For any clarification, feel free to contact Dr.Vishal Jain, (9461369876), Ms. Shailja Ranawat (7728920700)
RECONNECT 2.0
Adapting to restrictions of Covid- 19, Geetanjali Institute of Technical Studies organized it's first ever Virtual Alumni Meet, Reconnect 2.0 on 28th November 2020 to maintain a constant connect and bond with the proud alumni.
The online nature enabled an overwhelming participation by the GITS B.Tech., MBA and MCA alumni from around the country and the world from batches as early as 2007, the first batch.
The Chief Guest of the occasion, Sh. Rakesh Kumar, CTO & Head of Technology Strategy – Enterprise Public Sector, Microsoft advised the Alumni and faculty of GITS to inculcate the quality of Changeability along with the 4 C's—Critical Thinking, Communication, Collaboration and Creativity for an assured and sustained professional growth. He inspired the Alumni to spread their wings to reach their full potential.
The event was addressed by Dr. Vikas Misra, Director-GITS, Dr. PK Jain, Director – MBA, and Mr. Arvind Singh Pemawat, Head – Alumni Relations. A few of the Alumni members, Ms. Sonia Keswani, Ms. Shefali Saxena, Flying Officer Paresh Trivedi & Capt. Madhuri Vyas addressed the attendees and shared their personal journey and achievements.
Various online games and a quiz about the college was organized, which made all the participants recall their golden days at college.
Reconnect 2.0 proved to be a very nostalgic and gratifying experience for the alumni as they virtually met their friends and teachers from their departments during the Breakout meets.
The two and a half hour event was a memorable flashback for participants.
RECONNECT 1.0
A large number of alumni from the Geetanjali Institute of Technical Studies relived their memories of yesteryears and recalled their days in the institute in the Alumni Meet organized at the college campus. It was an evening of nostalgia, celebration, and exuberance among the alumni on visiting their alma mater.
More than 160 Alumni from across the nation attended the meet and gave their valuable feedback and suggestions for the betterment of the Institute and Alumni Association.
The chief dignitaries from the Geetanjali Group, Mrs. Kanika Agarwal, Director, graced the event with her presence.
The programme commenced with Registration at 4.00 pm followed by a campus visit for the Alumni. The ceremonial evening started with the lamp lighting ceremony and the performance of the college band. In the introductory speech, Dr. Vikas Misra, Director – GITS welcomed the Alumni by saying that GITS wanted them to feel a part of the college and nurture a bond that remains even after they leave the Institute. He spoke about the changes that have taken place and demonstrated the growth trajectory of GITS over the years. He also touched upon the various heights the former students of the institute have risen to ignite a sense of pride in the Alumni.
Dr. PK Jain, Director –MBA, said that the Alumni are the brand ambassadors of the institution and participating in Alumni meets is a way of connecting their successes with what the college has provided them. In the age of social networking, strong and positive relationships with their alumni can benefit everyone socially, academically and professionally.
The thrilling and electrifying celebration and interactive session by emcee RJ Ankit melded with music and dance performances made it a memorable evening for all. A few notable Alumni also shared their success stories with the audience.
The Vote of Thanks was delivered by Mr. Arvind Pemawat, Head- Alumni Relations.
After group photographs and a sumptuous dinner, the Alumni and hosts danced late into the night to the beats of DJ GTANSH and Pradhumn.