MPhasis Recruited Our 6 B.Tech Students From a Pool Campus Drive Held @ GITS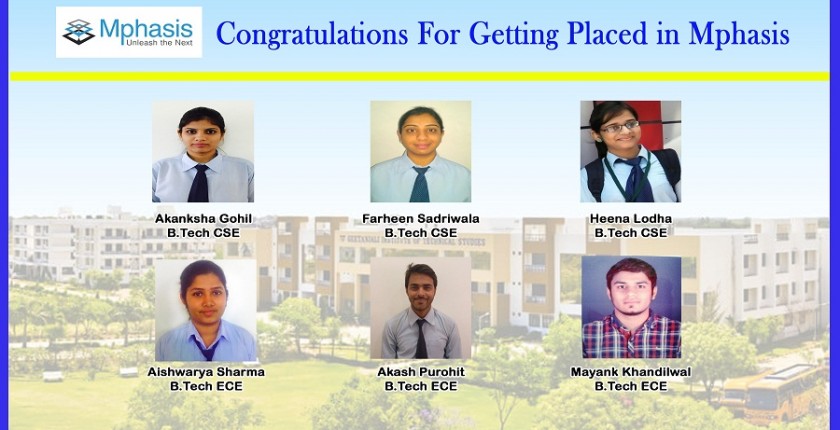 GITS had successfully hosted the pool campus drive of Mphasis(An HP Company) on 9-10th May ,2016 for very first time in southern Rajasthan on profile of Associate Software Engineer.
We are also pleased to announce that our 6 B.Tech students have been selected for the  above stated profile on an annual package of INR 2.50 Lakh.Total 18 colleges from all across Rajasthan & UP had participated in this mega pool campus drive.
Mphasis is an IT services company based in Banglore, India. The company provides infrastructure technology and applications outsourcing services, as well as architecture guidance, application development and integration, and application management services. It serves financial services, telecom, logistics, and technology industries. MphasiS is ranked #7 in India IT companies and overall #165 by Fortune India 500 in 2011.
The selected students are:
Akanksha Gohil, B.Tech CSE
Farheen Sadriwala, B.Tech CSE
Heena Lodha, B.Tech CSE
Aishwarya Sharma, B.Tech ECE
Akash Purohit, B.Tech ECE
Mayank Khandiwal, B.Tech ECE
We express our sincere gratitude to MPhasis for giving this opportunity to host the pool campus in Udaipur for the first time.
MPhasis Recruited Our 6 B.Tech Students From a Pool Campus Drive Held @ GITS