JEE 2020 MOCK TEST FOR ASPIRANTS OF CLASS XII
June 4, 2020

Posted by:

admin

Category:

News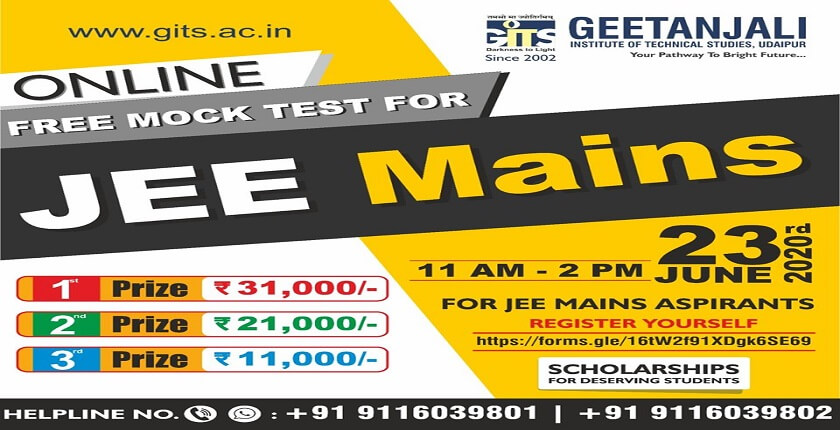 Warm Greetings for Geetanjali Institute of Technical Studies..!!
We are delighted to introduce for the JEE 2020 aspirants of Class XII. It is an excellent opportunity to take an Online Free JEE Mock Test. This online JEE Mock Test is designed and created in the same pattern and format as JEE Mains. It will give the students an opportunity to evaluate themselves and prepare them for the actual exam. Have a positive attitude and have no anxiety as this may fully prepare you for assured success.
Please register your participation in the link:
https://forms.gle/16tW2f91XDgk6SE69
Wishing you all the best for your bright future. Stay Home Stay Safe.
For any Query Contact- 9116039801/9116039810