INTERNATIONAL SEMINAR ON DATA NETWORK AND COMMUNICATION: ENABLING FUTURE IOT
January 9, 2019

Posted by:

admin

Category:

ECE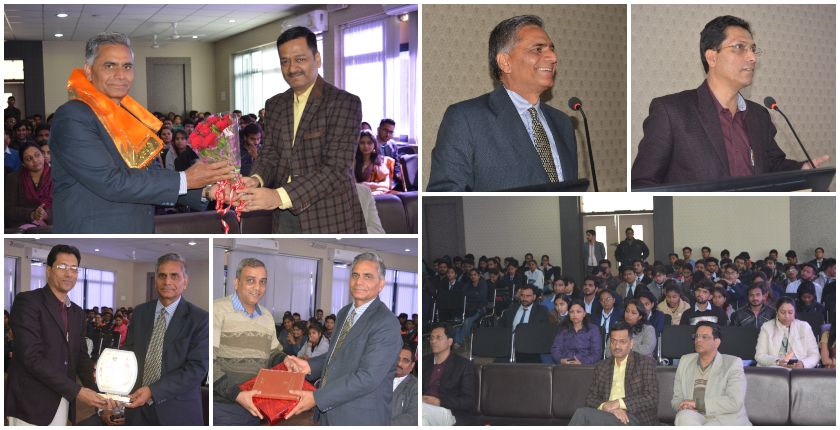 Department of Electronics & Communication Engineering, GITS has organised an International Seminar on "Data Network and Communication: Enabling Future IOT" on 9 January, 2019. This seminar was sponsored by RTU (ATU) under TEQIP-III.
Prof. Dharm Singh Jat is currently working as Professor in Computer Science at Namibia University of Science and Technology (NUST), NAMIBIA. He is the author of more than 150 peer-reviewed articles and the author or editor of more than 20 books. He has been the recipient of more than 19 prestigious awards, such as Eminent Scientist Award, Distinguished Academic Achievement, Eminent Engineering Personality, CSI Chapter Patron, CSI Significant Contribution, Best Faculty Researcher, Best Technical Staff, Outstanding University Service Award and Distinguished ACM Speaker award.
Prof Dharm Singh is a Fellow of The Institution of Engineers (I), Fellow of Computer Society of India, Chartered Engineer (I), Senior Member IEEE and Distinguished ACM Speaker.
The objective of the seminar was to address a brief overview of data network and communication, functional interoperability for IoT devices, edge computing, QoS support, future research directions and challenges within the context of a local environment such as home, factory, vehicle, office or airport, etc. In recent years, the Internet of Things (IoT) has received considerable research attention. The usage of IoT in different applications is expected to rise rapidly in the coming years. The IoT allows billions of devices, peoples, and services to connect with others and exchange information. Internet of Things (IoT) devices also promises to improve efficiency in the smart and secure environment (SSE) such as smart cities, smart grids, smart farming, smart factories, military, connected vehicles, healthcare, the environment and creating new opportunities in homes. Most IoT devices are cloud-centric and characterised by device-to-device communication, device-to-cloud communication, and cloud analytics. IoT applications are having challenges in SSE such as poor bandwidth, poor connectivity, latency and not compatible with cloud-centric architectures.
Around 90 students of computer science engineering and electronics and communication engineering have participated in this seminar. Students have raised so many queries on this emerging field during the seminar which were resolved by the eminent expert. 
September 2023
M
T
W
T
F
S
S
1
2
3
4
5
6
7
8
9
10
11
12
13
14
15
16
17
18
19
20
21
22
23
24
25
26
27
28
29
30