GITS CELEBRATING 3-DAYS ANNUAL FUNCTION "Festezar" FROM 16-18 APRIL 2016
April 17, 2016

Posted by:

admin

Category:

News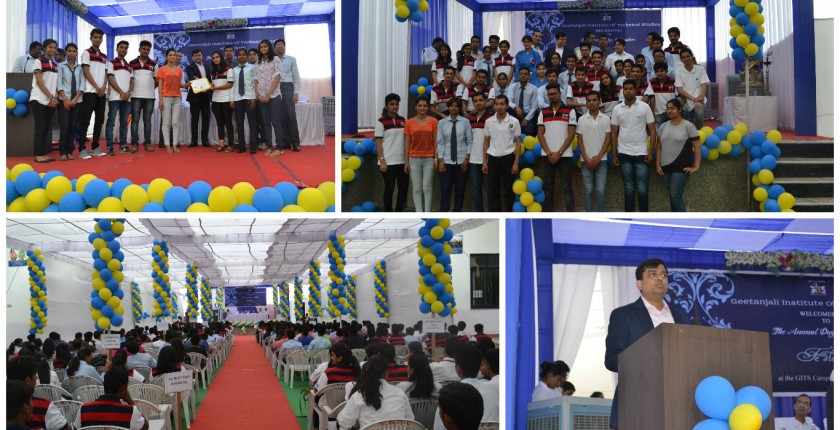 The Annual Day function successfully convened at the GITS campus, was chaired by the Principal, Dr. Venu Gopala Rao and Director Dr. PK Jain, Finance Controller, Mr. BL Jangir, Dean (Academics)Dr. Babita Jain, Dean (M-S) Dr.Manish Varma and Dean (R&D) Prof. Rajeev Mathur.
The chief guest, Mr. Kapil Agarwal, the Vice Chairman of Geetanjali Education Society graced the gala event and congratulated the GITS family at completion of 14 years since its inception. The Formal Function held on the 16th of April started with the inaugural speeches, a retrospect into the last years' achievements and distribution of the awards and honors to the meritorious students who excelled in academic and non-academic spheres interspersed with entertainment programmes and a spirited display of self-defense techniques taught at the Self Defense Workshop in the college.
The Reminiscence Club also organised a walk- through, a creatively designed and crafted exhibition of photographs and memories of the journey of GITS, from its founding days until now. The Cultural Festival, FESTEZAR, will be held on 18th April.Congratulations to all achievers.