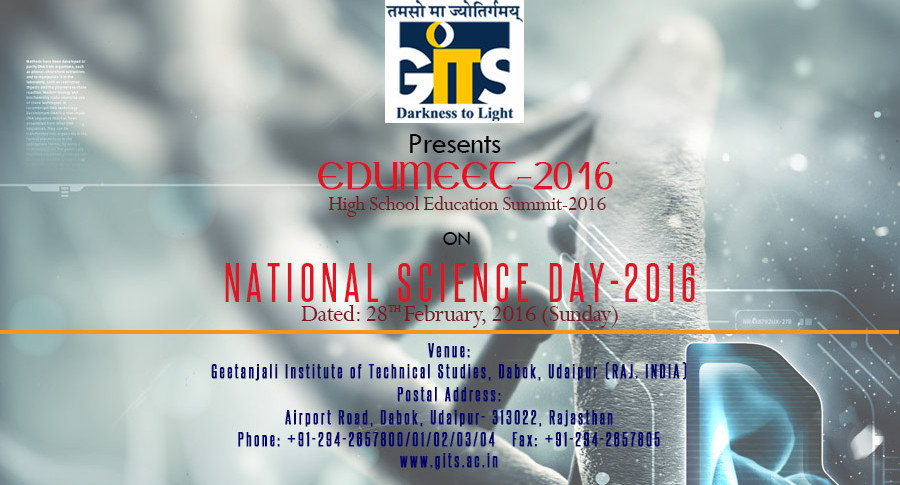 GITS presents a high school education summit on the occasion of Science day on 28th feb 2016 at GITS campus,Dabok Udaipur. The summit will include panel discussions, plenary sessions and seminars by prominent speakers on diverse topics like 'what steps should be taken to improve, quality of education with employ ability and skill development'. A lot has been done but a lot more needs to be done in this context.
The prize distribution of Sci-Tech Pro Cafe will be done on the same day.
As a matter of fact, India's high school education sector has witnessed an enormous growth in the past few years. Today, India has the largest number of institutions in the world. But still country's education system faces challenges on several fronts. The need of the hour is creation of an employable workforce to harness its demographic dividend.
Contact Person
Prof. Rajiv Mathur (Dean R & D) Organizing Chair +91-9414604465 Sourabh Porwal +91-9351456160
Event Will Start