GITS CELEBRATED INTERNATIONAL YOGA DAY IN ASSOCIATION WITH NCC!!
June 21, 2016

Posted by:

admin

Category:

News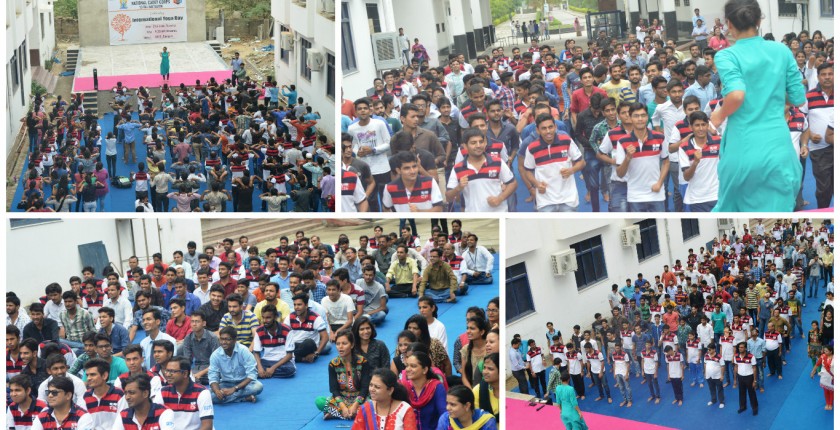 The International Yoga Day was celebrated at Geetanjali Institute of Technical Studies  in association with NCC on 21th June 2016.Around 200 students and staff members participated in the celebration.
"Yoga is an invaluable gift of India's ancient tradition. This tradition is 5000 years old. It embodies unity of mind and body; thought and action; restraint and fulfillment; harmony between man and nature; a holistic approach to health and well-being. It is not about exercise but to discover the sense of oneness with yourself, the world and the nature. By changing our lifestyle and creating consciousness, it can help in well being . Let us work towards adopting an International Yoga Day.": Narendra Modi PM India.
The event was headed by Prof. Dr. M. Venu Gopala Rao(Principal GITS) along with all the deans of various engineering streams.Prof Rao also motivated the students about the benefits of practicing Yoga which eliminate stress and depression,  and rejuvenate peace of mind, mental and physical health.The activity started as a new  trend of Yoga at GITS.
June 2023
M
T
W
T
F
S
S
1
2
3
4
5
6
7
8
9
10
11
12
13
14
15
16
17
18
19
20
21
22
23
24
25
26
27
28
29
30