Dean Academics & Head, Electrical Engineering
Qualification: PhD, MBA, BE
Assistant Professor
Qualification: Ph.D*,M.TECH. , A.M.I.E, DIPLOMA
ASSAITANT PROFESSOR
Qualification: MTech (Power Systems)
Assistant Professor
Qualification: M.Tech,B.Tech
Assistant Professor
Qualification: M.TECH, B.TECH
Assistant Professor
Qualification: MTech (PS), B.Tech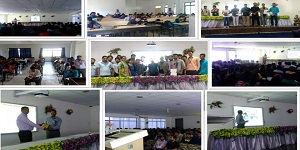 ELECRAMA : National Science Day Celebration The National Science Day was celebrated on 27th Feb 2016 by the skill-development cell and Conference & Event Planar club in the department of Electrical Engineering.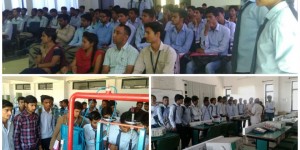 Interactive session with Dr. Naveen Jain ( Ph.D – I I T K a n p u r ) & P r o f e s s o r, Department of Electrical Engineering- CTAE, Udaipur. Dr Jain shared his vast views and detailed about the recent developments in Generation of Electrical Power. He talked about the various perceptions of human beings and then explained all chains of power systems like Hydropower plant, Solar power plant, wind power plant , nuclear power plant ,gas turbines etc. He also gave answers to all the queries of EE students .
Regular industry interaction through industrial visits to reputed organizations such as Power Grid Corporation of India Limited, various grid sub-stations of AVVNL, Regen Power Tech, Hindustan Zinc Limited and many more.
Power Electronics & Drives La
Electrical Machines Lab (DC & AC)
Power System Engineering Lab
High Voltage Engineering Lab
System Programming Lab
Control System Lab
Smart Grid Lab
Power System Modeling & Simulation Lab
Electrical Circuit Lab
Digital Electronics Lab